Ravenox has decided to join the ranks of many other progressive companies, and start accepting Bitcoin payments on the website. Online payment options have changed the way companies conduct business transactions with their clients and customers so much, that almost every online order is fast and straightforward these days. All you have to do is click a few times on the dashboard, and you're done.
We came a long way from PayPal and Square, instead, we now focus on Bitcoin transactions and payments. Accepting bitcoins is similar to accepting foreign currencies, but our primary goal is to give our customers more payment options, and of course a high-quality ropes and cords.
What is Bitcoin exactly?
For those of you who are not familiar with the term and the development of Bitcoin, we're here to clarify it. Bitcoin is a cryptocurrency, a form of virtual cash you can use to purchase items or services from companies that accept bitcoin payments on the website.
The main reasons Bitcoin is different from other fiat currencies like dollars, euros or pounds, is decentralisation and no bank interference in the flow. Of course, as with any goods on the market, bitcoins are traded on exchanges, and they have a value that can be measured in fiat currencies. They are also kept in special crypto wallets, which you can use to pay for online transactions or buy/sell on the crypto exchange.
Many people wonder how Bitcoin became a mega sensation in the world, and it's because of the big boom on cryptocurrency exchanges that happened at the end of 2017 when the price reached USD 20,000 for 1 Bitcoin. In only nine short years, crypto enthusiasts and brokers saw the potential of the coin and the blockchain technology behind it, and managed to turn it into a high-profit investment.
That's how people started engaging in the crypto world. This year, we started seeing legal regulation and government support from some countries like China, Sweden and prominent companies accepting crypto as part of their payment options. Ravenox is now one of those companies.

Why should you pay in Bitcoins?
Our only goal is to give you a choice, and if you want, you can use it. We believe that Bitcoins are the payment option of the future, and we like to get a head start in the race. For you, as a buyer, the fact that there are no banks and thus no fees can be one of the reasons you should consider paying in Bitcoins.
Each transaction is publicly verified by the peer-to-peer community network, which means they are generally safe for both sides. Furthermore, if you don't want to to go through a third-party bank, credit card company or PayPal, Bitcoins might be your best payment option after all.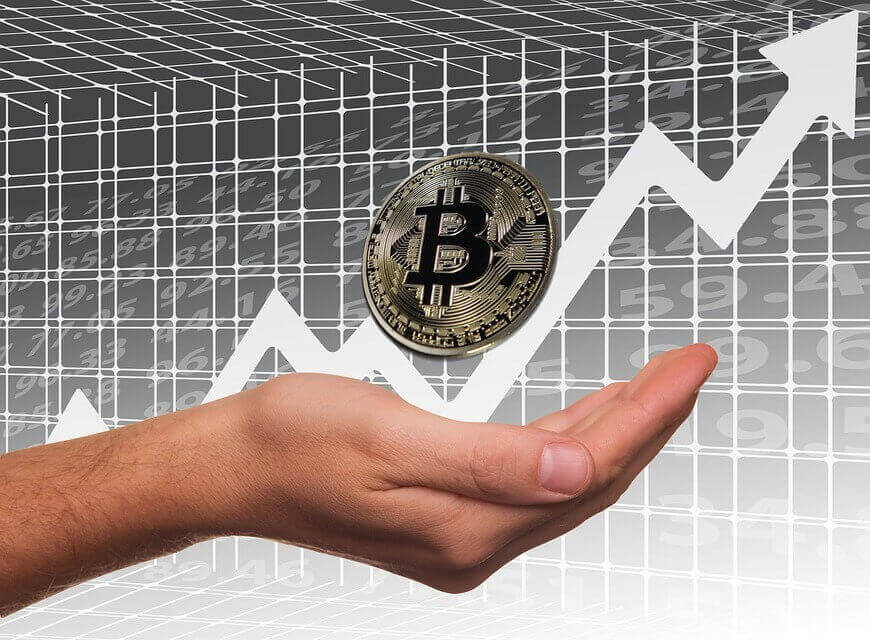 The benefits of shopping Ravenox
While we're on the subject of payment options, we might focus on why you should choose Ravenox. Ravenox is a veteran-owned and operated rope manufacturer that focuses on bringing manufacturing back to America. We have deep knowledge of our supply chain and focus on ethically source raw materials that have traceability using blockchain technology. These technologies tell the truth about where our ropes come from and the impacts they have on the environment. Transparency in manufacturing is one of the key components that we believe makes our company so strong and we're happy to be adding in another layer of transparency in crypto currencies. 
In addition to Bitcoin Ravenox also accepts these Crypto Currencies 
Ethereum

Dogecoin

Litecoin

Bitcoin Cash

DAI
USDC
Ravenox continues to accept these traditional forms of payment
Visa
Mastercard
American Express
JB
Discover
Diners Club
Elo
Shop Pay
Shop Pay Installments
Apple Pay
Google Pay
Facebook Pay
PayPal
Amazon Pay
A list of all the prominent 
companies that accept Bitcoin payment
s
Do you know that since January 2018, KFC Canada has launched a limited time offer known as "The Bitcoin Bucket"? The bucket contained chicken tenders and waffle fries for the price of $20 worth of bitcoin. It sold out pretty quickly, too. KFC was probably dipping its toes in the water with this offer, and the possibility for KFC to become a company that accepts bitcoin payments is enormous.
Soon after, Subway followed the example of KFC and put a limited offer on the table, which included bitcoin payments. However, this was more of a franchisees decision. You can find a few shops around the U.S. (Altoona, PA) and Buenos Aires in Argentina, which accept Bitcoins as a form of payment. OkCupid, the popular dating site, and Etsy, the popular e-commerce site, also allow bitcoin payments.
Here is a list of the more prominent online retailers that accept Bitcoins:
Microsoft allows you to deposit bitcoins in your account, which you can use to buy games, movies and apps in the Windows and Xbox stores.

Overstock.com, since January 2014; other than bitcoins, they also accept ethereum, litecoin, dash, monero and the new bitcoin cash.

Expedia since June 2014; you can pay for the hotel bookings with bitcoins.

eGifter allows you to purchase gift certificates for Amazon, JCPenny, Sephora, Home Depot, Kohls and more.

The electronic retail giant Newegg is included.

The e-commerce platform Shopify, since November of 2013.

The Internet service provider Dish Network, since August 2014; Dish is the first subscription-based TV provider that started accepting bitcoin.

Roadway Moving Company, since the end of 2017.

PizzaForCoins accepts bitcoins and 45 other cryptocurrencies. They connect you with Dominos, Pizza Hut or Papa John's, and let you pay in crypto.

Reeds Jewelers in 13 states across the U.S. accept bitcoins.

Gyft allows you to buy in bitcoins for their gift cards, which are valid in Target, Sephora, CVS Pharmacy, Whole Foods, Hotels.com, Southwest Airlines and more.

CheapAir has accepted bitcoins since 2013.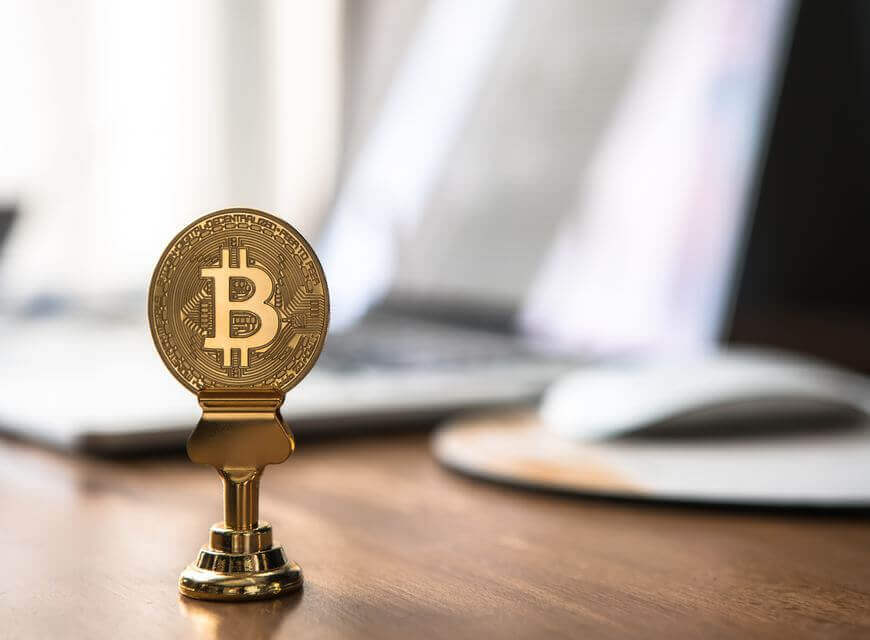 Why are there so many 
sites that accept Bitcoin as payment
 in emerging markets?
Sites that accept Bitcoin as payment are emerging all over the world, almost all the time, because business owners finally saw the benefits from this payment method. Here at Ravenox, we weighed the pros and the cons and decided to go for it, because the pros were far more valuable than the cons in this particular situation.
Bitcoin payments enable customers all over the world, even the ones that don't have a bank account or PayPal, but have access to the internet, to purchase services and products without any restrictions. The traditional methods of payment are no longer holding the reign in the virtual world. When it comes to large payment amounts, which need extra time to clear when the money is transferred through banks, Bitcoin makes them instantaneous.
Another great benefit is that a specific country's exchange rate does not bind cryptocurrencies, but they are recognized almost everywhere in the world. This makes them a great payment option for users and business alike. For international e-commerce companies, Bitcoin can be a game-changer.
Millennials tend to love Bitcoin because they see it as the "way of the future". Furthermore, as a demographic, they like the simplicity and anonymity of the online transaction, which can help any business to appeal to this crowd. Adding another payment option, such as Bitcoin, is a prudent financial decision for any company that wishes to achieve higher conversion rates. Of course, there are also clients that feel safer when they pay with crypto, instead of the more traditional methods like PayPal and credit cards.
What companies accept Bitcoin as payment?
 – A profile
Another segment of this article is our profile on "What companies accept bitcoin as payment?" During our decision making at Ravenox, we wanted to know more about companies that feature crypto before we added a Bitcoin payment option. We're going to share our knowledge with you here.
First of all, these are companies that are open to new technologies, and at the same time are customer-centric. The logic behind this is very simple: if a customer wants to pay with Bitcoin, he/she should. As we said above, the convenience and anonymity of cryptocurrencies give some customers a sense of safety.
If we take the nature of Bitcoin into consideration, which is virtual, it is natural for online stores and online businesses in general to be a better fit than regular retail stores. There are large companies like American Express, Facebook, Alibaba, Walt Disney, IBM, Ford, Goldman Sachs, Amazon, Siemens, Intel, Mercedes, Samsung, Toyota, Apple and many more that are exploring and investing in blockchain technology and transactions. This is a sign that Bitcoin and the tech that made it possible are here to stay and make an impact.
Jumping on the bandwagon earlier rather than later can be a smart choice in this hyper virtual climate. Of course, as with any business decision, there are some drawbacks involved, which tells us that the companies that accept bitcoins tend to be more ambitious on the market. The main issue is the volatility of the coin on the exchange, although the price has stabilised in the last year without too many drastic fluctuations. Since the writing of this article, the price of Bitcoin is $64,569.24.
Online stores that accept Bitcoin payment
s are the "future of e-commerce"
You will hear many experts and enthusiasts in the cryptocurrency field say that online stores that accept bitcoin payments are the "future of e-commerce", and they might be right. So many small businesses and international corporations started accommodating customers with Bitcoin payment options that it seems like the market is catching up with the crypto fans and traders. If you own a crypto wallet (and you must have one if you have Bitcoins), then you can pay with Bitcoins at any online company that provides you with the option, like Ravenox.
In the words of the famous Peter Diamandis, founder and chairman of the X Prize Foundation: "At its core, Bitcoin is a smart currency, designed by very forward-thinking engineers. It eliminates the need for banks, gets rid of credit card fees, currency exchange fees, money transfer fees, and reduces the need for lawyers in transitions… all good things."
Ravenox is a company that takes pride in the products we create, and we continue to improve and innovate all the time for our customers. When Bitcoins became somewhat of a tech revolution, we wanted to give you the option to use them. Our decision to accept Bitcoin payments on our website was made for our customers so that we can provide them with yet another viable payment option.